Collaboration
We collaborate with your company ensuring the ad campaign leads or integrates with your concurrent advertising projects.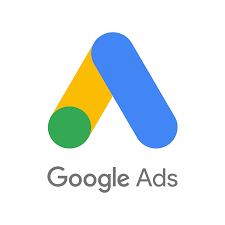 Google Ads Experts
With over a decade of experience, we are your go-to Google Ads agency
VIP Support
We leverage advanced project management applications to communicate with our clients and partners
Dynamic campaigns
Your ad campaign is actively managed to ensure max ROI
Google Ads Management
How Google Ads Works
Google Ads is an online advertising program that creates online ads to reach your target audience based on the exact products and service that you are offering. It is used to help promote your business, to help sell products or services, to raise awareness, and to increase the online foot traffic to your website. Our experts at McCrossen Marketing & Consulting will create and build PPC campaigns to assist your company. When it comes to advertising on the internet it can be a competitive place that can make your business hard to be seen. With the help of McCrossen Marketing & Consulting and Google Ads your business can be seen at the top of search engine pages. We will deliver results that will help your business achieve its advertising goals. Google Ad Management is platform for large publishers who have significant direct sales. Ad Management provides controls and supports multiple ad exchanges and networks, including AdSense, Ad Exchange, third-party networks, and third-party exchanges. We will collaborate with your company to ensure the ad campaign leads or integrates with your concurrent advertising projects. With over a decade of experience, we are your go-to Google Ads agency.
Optimization
We will optimize your company with a few marketing concepts through Google Ads which include conversion tracking, ad extensions, targeting & scheduling, and keywords & negative keywords.
Conversion Tracking: Google Ads uses conversion tracking to measure the performance of ads by using internet marketing strategies.
Ad Extensions: Ad extensions will expand your advertisements and give people a reason to choose your business. This will increase your ad's click rate and attract more customers to your business.
Targeting & Scheduling: Targeting & Scheduling will schedule ads to be seen based on the time of day, demographic, or base on geographical location. This will positively impact ads performance and search results.
Keywords & Negative Keywords: Keywords & Negative Keywords lets you exclude certain terms from campaigns to help your company focus on keywords that are important to customers. This targets their interests and increases your ROI.
Optimization and improvement will be the foundation for the ongoing strategy we build for you.
ROI Advertising
Return on Investment (ROI) is the ratio between net income and investment. A high ROI means the investment's gains compare favorably to its cost. As a performance measure, ROI is used to evaluate the efficiency of an investment or to compare the efficiencies of several different investments. Your PPC campaigns will bring in ROI. Pay per click (PPC) refers to a type of Internet advertising that is used to create more traffic for specific websites from targeted visitors. Unlike natural or organic SEO marketing, the user clicks on your paid ad from targeted keyword searches. Through PPC campaigns, we will strategically place your ads on the internet so that you get many visitors per day. PPC campaign will bring in money from the visitors at the same time, even if they do not purchase your service or product. PPC tools are used to grow your business in new and exciting ways.